It is the fabulous Jessica's Birthday today and why not help her celebrate with a scookum blog hop! Happy Birthday Jessica! Sure hope your day is amazing! SURPRISE! A special day deserves a special hop! Here is a card using the sketch from KinderstampO Sketch It Thursday!
Materials: Magnolia Stamp, Copic markers, lace and all bling from the KinderstampO store, leaves from Wild Orchid Crafts, Tim Holtz Walnut Stain distress ink by Ranger, kraft card stock and Jodie Lee designs Fairy Belle Collection DP from Prima.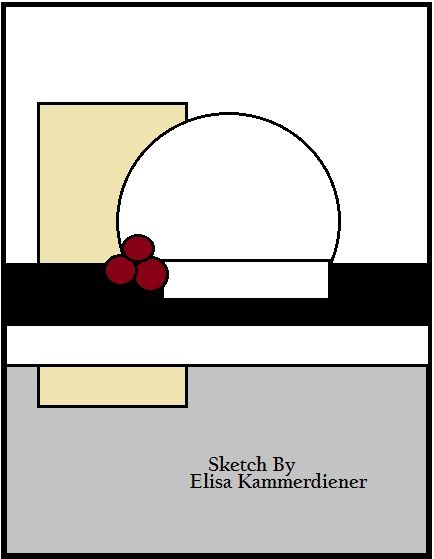 You should have landed here from
Haidee's blog
and your next stop will be
Nicole's blog.
Be sure to visit all the blogs including
KinderstampO
, leave a comment and become a follower of KinderstampO and you will have a chance to be the one lucky winner of a $25 gift card to the
KinderstampO store
. Below my card and sketch is the list of blogs and their links just in case you missed one or want to go back and have another looky lou! Giggle!
KinderStampO
http://www.kinderstampo.com/
Susannah McManus Kelly
http://wwwsuzies.blogspot.com/
Elisa Kammerdiener
http://www.perpetualstew.blogspot.com/
Raffaela Perego
http://www.miomondodiscrap.blogspot.nl/
Cat Beaty
http://www.catscreationsscrapbooks.blogspot.com/
Cathy Derouche
http://www.cathyplus5.blogspot.com/
Mandie Wade
http://www.mandiesscrappin.blogspot.com/
Aissa Rodriguez Segarra
http://www.aissa19.blogspot.com/
Haidee Shableau
http://www.created2bunique.blogspot.com/
CJ Shumaker
http://www.minniemaines.blogspot.ca/
You are here! Me!
Nicole Laha
http://www.Shezigzags.blogspot.com/
Amanda Tibbitts
http://www.athomeink.blogspot.com/
DD Crafts
http://craftydeb-ddscrafts.blogspot.no/
Linda Myquillingnest
http://www.myquillingnest.com/
Lilli Solstråle Nikolaisen
http://www.crazycardmaker.blogspot.no/
Jennifer Peekhaus
http://www.jenniferpeekhaus.blog.com/
Shana Tedrick
http://www.scrapinshana.blogspot.com/